About Kimberly
I have over 19  years  experience helping homeowners with their lending needs as a Home Mortgage Consultant. My goal is to help each client I ork with customize the best loan program when purchasing or refinancing their home. As a homeowner myself, I understand the joy and stress that goes into purchasing a home. My goal is to fully educate borrowers on different loan programs and help them find the best fit so they feel 100% confident during this big step in their lives. I look forward to working with customers to help guide them through the mortgage process and make their experience with Northern States Mortgage as seamless and enjoyable as possible. I am committed to following up with customers so they are fully informed and comfortable every step of the way.

I've lived in Western PA since 1993. Prior to that; I have lived in Cape Cod Massachusetts and Michigan. I have two beautiful children Julianna 9 and Patrick 7.
Here are what some of Kim's clients are saying on Zillow:
 (https://www.zillow.com/lender-profile/Kimberly%20a%20Ferraro/#reviews)
-CarringtonMtg - Closed Aug 2021
Kim Ferraro excels in being persistent in getting things done and in communicating. All I needed to do was give her the information she needed and the next thing I knew we were moving through all the steps quickly for me to move into my first home. Janna and Colleen were excellent and a great part of the team. There's no way I could have done all of this work myself. I thank each of them and I highly recommend this team.
Amazing service! - Closed Jan 2021
JT McDonald from Pittsburgh, PA
Kim and Colleen were AWESOME! They worked quickly to get us a pre approval and worked with us every step of the way during the home buying and closing process. As first time home buyers we had a lot of questions and they did a great job answering them.
She was terrific so kind and helpful in everything love her will recommend her to all my friends - Closed June 2020
Kim was do good at her job she made me feel like family very professional kind and helpful in everything I have recommend friends to her that's how good she is Elizabeth.
Kimberly Ferraro - Closed Sept 2020
If I could give 5,000 stars I would. The best mortgage broker you could ask for Kim was always on top of everything. I was so touched by how friendly Kim and her team were. I could rely on her to call me or email me back anytime I had a question. Excellent communication! Great teamwork! I heard horror stories about purchasing a home and Kim and her team made this process easy for me. Closed within 30 days.
5/21/2019 
Highly recommend
K Peters from Mercer, PA
Kim made the purchase of our new home seamless. She was very responsive and helpful with any questions we had. Kim always kept us in the loop with what the next process would be and what to expect.
5/21/2019 
Refinance
zuser201703301056401 from Clairton, PA
I needed to refinance my home due to a divorce and was not sure I would be able to do so. My credit had taken a hit and Kim did everything she could to make the process easy for me. She kept me sane and focused when I thought I was losing my home and my sanity at times. She is an asset to not only her agency but for anyone that she works with. I am deeply grateful and appreciative of her support in a very difficult time in my life. THANK YOU SO MUCH KIM!!!
2/20/2019 
Without her, we would not have a home!
NewOwners15227 from Pittsburgh, PA
What started as a smooth process became anything but, and Kim worked like crazy to make things happen for us! She came up with multiple options to make a home purchase financially possible. She explained everything well, in a manner first time home-buyers could understand. Overall, the process was not easy, but made much less difficult thanks to Kim.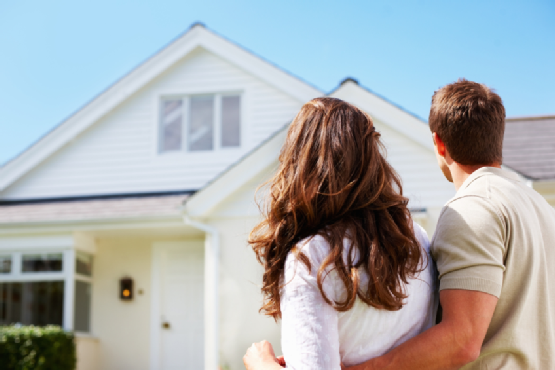 Contact Kimberly
Kimberly Ferraro
NMLS# 155949
kim@northernstatesmortgage.com
322 South Main Street
Zelienople, PA 16063
State Licenses: CT, FL, PA